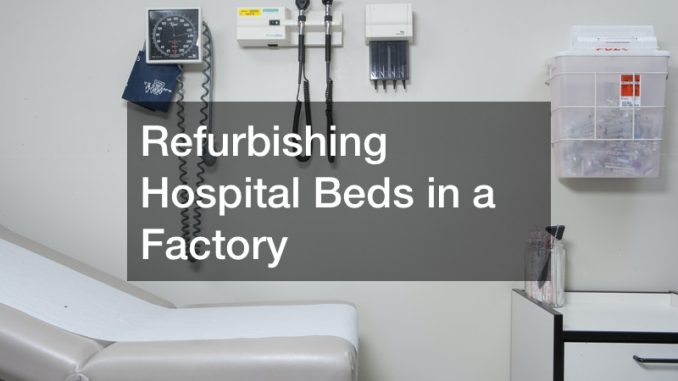 Quality hospital beds are essential to the health and recovery of hospital patients. Bedsores can pose a serious risk to even the highest-quality and most well-intentioned recovery plans. If a patient is not comfortable in bed, then their health will suffer. That's why refurbished hospital beds are so important. As hospital beds get used and worn down over time, they could become damaged or uncomfortable.
In this video, you will learn how these beds are refurbished to like-new conditions so that hospitals can continue to use them without sacrificing the health of their patients and while saving money from having to buy brand-new beds.
The video will explain the refurbishing process. When the factory receives a bed, first all of the electronics are stripped out of it. The hydraulics will be completely rebuilt and the base of the bed will be thoroughly cleaned. The rails will be redone with new stickers and paint so that the safety of patients can be ensured. Finally, the reassembly process will be undertaken. The final bed will not be easily distinguishable from brand-new beds.
.