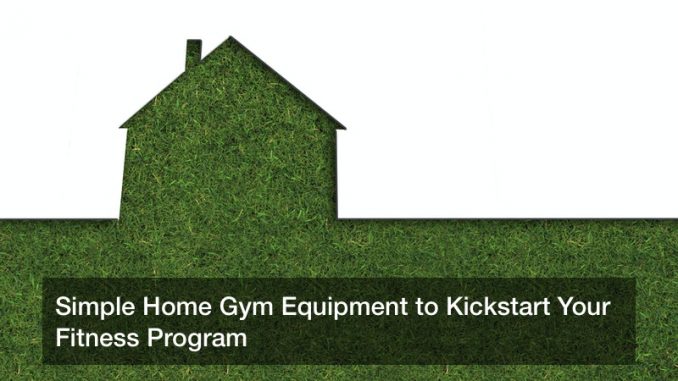 Sometimes the journey to fitness is coupled with a lot of challenges, from high fees for gym membership, inconveniences brought about driving to the gym and having to wait in line for your turn to use the equipment. Not to mention the potential embarrassment of working out in front of people who are in good shape already — many give up even before they start. Fortunately, you can now enjoy everyday workouts to improve your health and fitness without having to travel to a local gym – thanks to home gym equipment.
With a home gym, you don't have to travel nor wait for equipment so you can work out, and no gym membership either. However, most people shrug off the idea of having a home gym citing that it's an expensive investment and that it requires extra room for set up. The good news is that you can build a great workout with relatively less expensive equipment from home fitness stores and you don't need a large space too.
Best home gym equipment you can find in a home fitness store
Depending on your workout program and what you want to achieve, there are different types of home gym equipment for a range of training exercises, including aerobic, strength and flexibility training.
Treadmill
Treadmills are essential workout equipment even for beginners who are just starting up on fitness. Most treadmills come fitted with in-built programs for different speed modes so you can walk, jog or run as you build up your fitness level. If you want something more challenging, there are also advanced treadmills that can take your fitness a notch higher.
For a home gym, you should choose a simple but functional treadmill that has the same type of features in a regular gym treadmill. A good home treadmill should have a display that shows you all the essential session's data from speed, distance, heart rate to calories burned.
This lets you track your progress as you grow stronger through the levels. Some options also come with nice features that let you work out while being entertained. With features such as built-in speakers and cooling fun, your journey to fitness and a healthy lifestyle should be fun and rewarding.
Folding Upright Exercise Bike
Exerputic stationary bike offers you high-quality aerobic exercises at home though it's more basic in design and features. You have options like foldable, recumbent and semi-recumbent bikes and they all come with pulse rate monitoring system and display for all essential work out data such as speed, time and distance.
Consider the foldable bike for easy storage but generally, most bikes are built with sturdy frames for durability and performance. The neatly padded seats are comfortable on your rear, and high-quality pedal straps secure your feet in place when pedaling. This makes for a good home gym equipment.
Suspension Training Straps
Resistance exercise is a key component of fitness training and what a better way to do it than with a home training strap system. It's a system that you attach on anything strong like a door, beam or tree, and you easily have a makeshift gym. Training straps can help you to strengthen and build muscle while improving your body flexibility.
Designed for beginners and pros alike, this fitness system offers more versatile fitness exercises and the fact that it is highly portable allows you to carry it anywhere. Get it at your local home fitness store.
Home Workout Machine
If you are looking for a machine offer all fitness training including cardio, strength training, and flexibility than full-body workout equipment is the solution. This machine does it all and helps mostly with strengthening and building all sorts of body muscles. Though most come in relatively large versions, you can find more scaled-down option with all the right features for your home gym
With more than 60 possible exercises, you won't get bored repeating the same exercises. They have different resistance modes depending on your fitness level.
Home fitness stores stock a wide variety of gym equipment to help you set up an ideal workout place. Whatever you need to complete your fitness arsenal, be sure to consult more and research the best brands renowned for making the best home gym equipment.
Related Keywords:
2320 auburn blvd sacramento ca 95821, affordable gyms sacramento, bankrupt gym equipment, buy gym weights near me, direct fitness san diego, exercise equipment san francisco, fitness equipment store san diego, fitness sales near me, fitness warehouse usa, fitness warehouse usa gym equipment, gym equipment rental san francisco, gym equipment service company, home rental exercise equipment, la gym equipment, northwest fitness equipment, precor rental, rogue fitness functional trainer, rogue fitness resale, rogue fitness store california, rogue fitness track order, rogue warehouse sale.