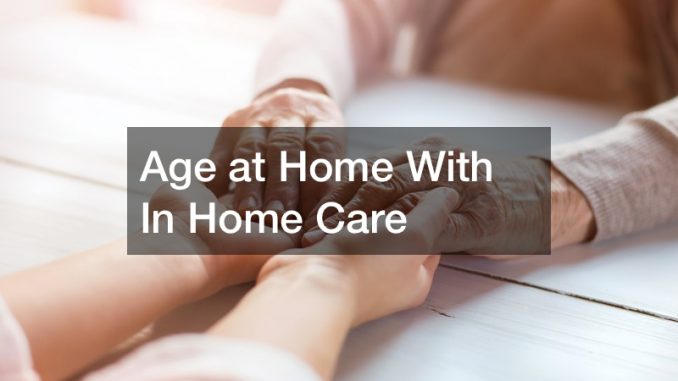 The value of in home care for elderly and aging family members cannot be overemphasized today, especially as more and more families are forced to work long hours outside the home and struggle to take care of their own family. The added burden of taking care of gaining parents and family members can be too much for some people to handle on their own. This is where in home care can be a true lifesaver for these families, as highlighted in this YouTube video.
Professional in home care services can help provide safety and peace of mind for family members and the elderly individual as well. These caregivers work by coming over to the resident's home and assisting them throughout the day with tasks.
Caregivers can help with things like bathing and meal preparations, house cleaning, or take them on shopping trips or to doctor's appointments. In home care providers can also help ensure elderly patients take their medications and follow dietary and exercise instructions and other care protocols set by their health care providers.
The true value of in home care is that patients can stay in their own homes where they feel comfortable. They are also allowed to age with more care, grace, dignity, and freedom than being sent to a living facility or nursing home.
It is a win-win option for every involved and is becoming very popular today among many families across the country.