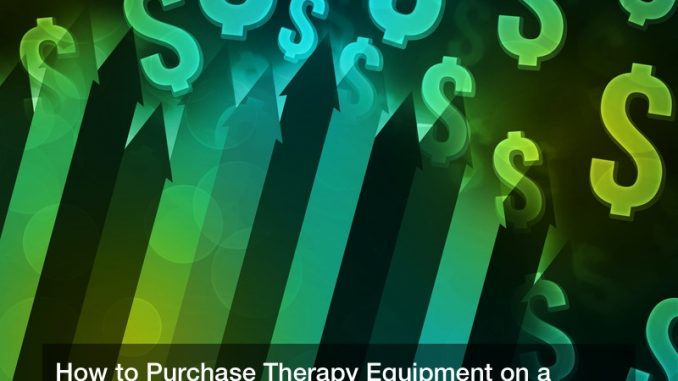 When it comes to buying rehab tools and systems, there are so many factors that you need to look at especially if you are on a budget. The cost of buying many rehab tools and systems can weigh you down financially but of course it was probably never your intention to break the bank in order to get that amazing chiropractic adjusting tool or those digital pressure algometers you saw at a different physical therapy center. Of course you want to buy therapy equipment that reflects your professionalism as a qualified professional in your respective field. This means that using outdated equipment will only paint a bad picture about how updated you are with the emerging trends in modern treatment methods and in particular physical therapy. However, using modern rehab tools and systems tend to inspire confidence among your patients and shows that just like your skills being exceptional, the quality of service delivery will be positive. As a rehab therapist, you will encounter a massive dilemma when buying rehab tools and systems-worse if you are buying for the first time. The tug of war will mainly be between buying quality rehab tools and systems while at the same time keeping the cost. Fortunately, there are ways you can strike a middle ground using the following tips.

Consider Shopping Online
Nowadays, you can find almost anything on sale online which means that rehab tools and systems are no exception. If you know the manufacturer of certain equipment that you need for your rehab therapy office, go to the manufacturer's websites and get all the details about the product, the cost and features. This is also an amazing way of familiarizing yourself with tools and equipment that you are not used to. For example, if you are shopping for an activator spinal adjustment device or shopping for an excellent muscle testing machine, search for the available options online and pay special focus on the details provided including the cost. Be sure to check if there are any other contingencies and if the equipment has to be shipped, check with the manufacturer how the process goes and what is required of you as the buyer. You can get some amazing deals when you shop online as most online stores as well as some manufacturers offer discounts especially if you are buying in bulk.

Buy More for Less
If you are buying your rehab tools and systems for the first time, make sure that you buy as many items as you can at a minimum cost. If you are practical regarding your mission objectives, you can still give your rehab therapy office an amazing look with modern equipment such as chiropractic alignment tools and other assorted physical therapy tools without spending a huge amount of money. The key idea here is not to go for fancy rehab tools. In an attempt to look professional, there is always that temptation to buy high end equipment-some of them which you probably don't even need. Once this happens, you will only end up with a handful of rehab tools and systems and your practice will look literally empty. This is after you have exhausted all your finances a few high-end equipment. As long as the tools and equipment that you buy serve their designated purpose, then you need not worry about how fancy they look.