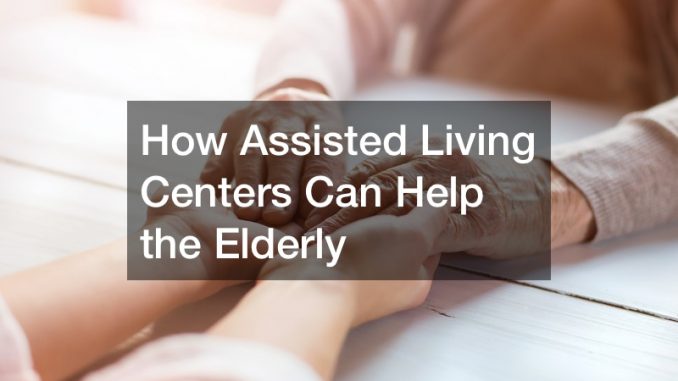 If you find the right assisted living senior care centers for your loved ones, you can help them live a fulfilling and fruitful life. These days, some assisted care facilities rival luxury resorts when it comes to amenities and fun. With assisted living support, elderly people can enjoy time with friends and family, eat great food, participate in fun activities, and more.
That said, not all assisted living homes offer the same level of service and comfort. It's best to closely review assisted living ratings and to also visit facilities. You'll want to check out the assisted living units where your loved ones will stay. You'll also want to see what amenities are offered and how people are cared for.
Whether you're looking for a retirement home, where seniors often enjoy independent lives or a nursing home where medical care takes priority, with time and effort you can find the senior center that's right for your family.
As we age, our bodies will slowly lose their vitality. Even many independent senior citizens will benefit from a helping hand from time to time. With assisted living support, your loved ones can enjoy life day in and day out.
As we age, our bodies begin to break down and they simply don't function in the same ways that they used to. It can be hard for an adult to witness the deterioration of his or her parents, but an important thing to keep in mind is that how far elderly care services have come in the past decade or two. There is now a multitude of options for senior care, especially when it comes to memory care for dementia or Alzheimer's. One particular service has burgeoned in this industry above the others: assisted living.
What is assisted living?

Assisted living facilities are similar to nursing homes in that they provide on-site care for both people with disabilities and the elderly. These senior care centers essentially provide day-to-day care for their residents, including help with eating, bathing, dressing and other activities. These are especially valuable for elderly individuals who have trouble with dementia or other memory-impairing conditions.
Is there one uniform system of care for assisted living?
In short, no. You can find assisted living and memory care facilities in all 50 states, though each state has its own regulations and definitions for what levels of care it entails. That means the levels of care will typically vary depending on your location. No matter what type of professional care you're seeking for yourself or for a loved one, always research the center to find out more information about its specific services.
Is it more like a nursing home or a retirement community?
Again, that will depend on where you're looking. Certain assisted living facilities are small and cater at least 20 people, which creates more of an intimate, home-like setting. Others can house hundreds of residents and feature a bustling collection of clubs, recreational opportunities and plenty of land to sprawl out upon. A good question to always consider is: What is assisted living going to do for you or a loved one?
How much is it going to cost?
Hate to be a broken record here, but that's very much dependent upon your location. We have some statistics to help us gather a better idea, though. One survey from 2012 put the average national cost for a one-bedroom apartment for seniors at over $3,300 per month. A lot of seniors will be paying for this kind of living arrangement out-of-pocket, though others can inquire into their state's particular waivers that can often help cover these living expenses. Read this for more.